Playing in Casinos Using No Deposit Bonus Offers
With the online casino market ever-expanding, along with gambling regulations getting more conducive for players, a large number of casinos and gaming sites are eyeing up a slice of this lucrative pie by attracting and retaining new customers. One of the best ways to get new players on board is by letting them play without making any deposit - i.e. playing using free cash. Almost every site has such no deposit bonus offers available and this is one of the most common benefits available in the market for new players.
What are No Deposit Bonus Offers?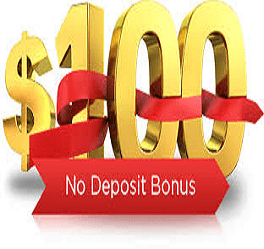 The name is self-evident and basically gives players a specific amount of free funds to wager with so that they can try the various products and services on the site (and hope to get lucky in the process!) without depositing any funds. In other words, it's pretty much free cash to play with. Most of the betting houses give free spins of a slot or other games as part of this deal. However, all these no deposit bonus offers come with a rider - you must wager a minimum amount before you can withdraw any potential winnings using these free funds (for example, a $20 bonus with a 50x requirement means that a minimum of $1000 needs to be wagered before one is able to withdraw any funds) - or in other words, one cannot just hope to get lucky and withdraw immediately. As per the usual Terms & Conditions, you can only withdraw any resulting winnings after playing a fair bit on the site. The operator wants you to play on the site as much as possible to keep funds in their gaming eco-system, so if you do get lucky, be prepared to re-invest some of it back into the system before being able to withdraw.
What Types of No Deposit Bonus Offers Are Out There?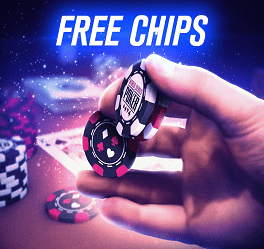 There are various imaginative and creative ways that sites come up with to entice new customers to give their games a try. The most common no deposit bonus offer will take the form of free spins (usually around 20-30) on roulette, slot machine, or some other form of a wheel. Quite often, an operator may also allow you to play table games such as blackjack using free chips. Online poker providers also offer free-roll tournaments of some poker variants as a free-to-play offer. These offers can also be time-based - for example, one hour of free play after signing up. In summary, while these offers may be imaginatively tweaked, they fall into 3 broad categories:
1. Free Chips: This is where the operator will give you cold, hard cash to wager on casino, poker, and other games - however, this isn't the most common.
2. Free Spins: This is the most common type of free offer in the market where players can sign up and give slots/wheels a few spins and hope to get lucky.
3. Free Play: Using this offer, players can explore the various products on offer at the site for a limited time (typically 1-2 hours) after sign-up.
The intention of all these offers is primarily to enable customers to raise funds to play casino, poker, and other games more frequently and to attract and retain new players and keep them engaged for a longer duration.
How Can I Claim Such Offers?
Almost every online casino/iGaming operator has these types of offers in play. You can read the descriptions on their site or contact their customer support via Live Chat, E-mail, or Phone to find out further details. Whether you are a new or experienced player, this is a perfect way for you to explore a website's offerings. Simply sign up/register (some sites even offer no deposit play without signing up) and get cracking on your way to a windfall! Some operators may ask for credit card details but nothing will be charged as this is required only as a fail-safe. These kinds of offers are the perfect way to try out a new betting house, whether you are a new player
delving into online gaming for the first time
, or an experienced punter looking at changing to or trying out a new site. So, go ahead and give new sites a try using these offers - even if you do not win anything, you'll still end up having lots of fun!