Online Casino Safety at UK Gambling Operators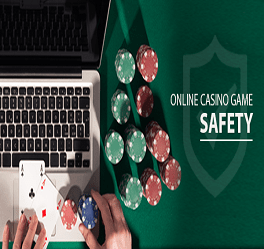 As the online casino and gaming market grows exponentially, online casino safety and security have become increasingly important features for players to take into consideration before trusting an operator. There are many less than secure betting houses in the market, with many unscrupulous individuals and operators out to defraud players, despite the UK having a reasonably stringent gambling authority.
It is therefore important for players to perform checks from a safety/security standpoint before depositing their own money or playing on any site in the UK. There are a few criteria that are very important to check before trusting a site.
Which Online Casino Safety Features Are a Must?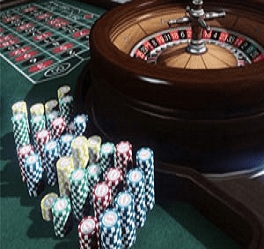 There are various aspects of an online casino which you should be aware of before investing your time and money into it. Some of these are:
License: This is the most basic feature of any betting house - it must be licensed from the UK gambling authority (the UK Gambling Commission or UKGC). There are many providers who have been blacklisted and it is important to check if the site you are interested in is not in the list and has been in operation for a while with a valid gaming license.
Terms & Conditions: This refers to the fine print relating to using the operator's products and services and will typically define what is legal and what isn't. Any betting house without a T&C (be it for gaming or their bonus offers or for anything) should raise a red flag.
Secure Gameplay: All good operators must have a safe, secure (preferably regularly audited by an external company) gaming platform. This includes a random number generator that assures players of getting the correct expected odds for any bet.
Payments: Remember to look for the little lock symbol on the website's URL while making any financial transaction - this is a symbol which indicates security of your financial data by ensuring a high level of encryption during transmission and this little lock is hard to fake. A payment gateway without this symbol is a strict no-no.
Which Other Features Should I Look Out For?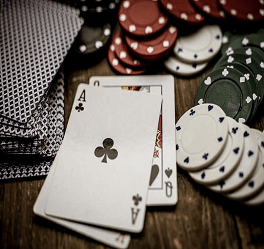 Apart from the features listed above that are an absolute must for any safe and secure UK betting house, there are a few other "good to have" features which include:
Login Safety: A lot of sites offer additional protection apart from the standard login/password - this may come in the form of RSA tokens or any other additional form of verification. Operators that feature these kinds of facilities typically have a high standard of safety/security.
Responsible Gaming: Any site with an active and robust Responsible Gaming department is an indicator that they have the player's best interests at heart, in compliance with rules laid out by the UK Gambling Commission, which can also be a good indicator of online casino safety. In relation to this are other features such as ID checks/gambling age restrictions and deposit limits which all good, safe sites should have.
These are the basic features that all players must look out for when it comes to online casino safety in the UK. As long as these criteria are satisfied, you can rest assured that the site is a safe and secure place to indulge in online casino gameplay. Remember to change your password regularly, never store passwords or other financial/personal data on a public machine and always keep in mind that you should only play in a reputed non-blacklisted betting house.